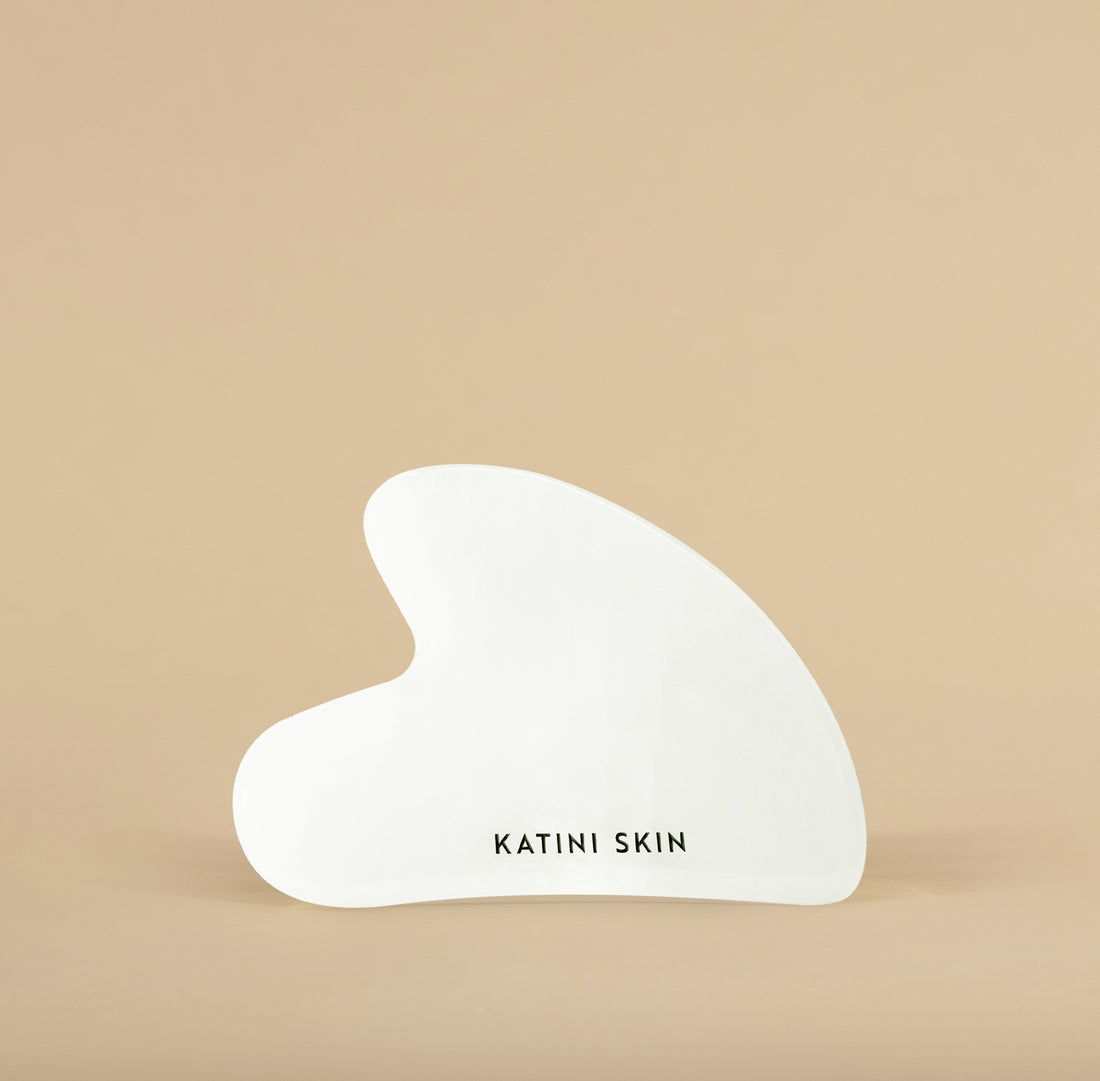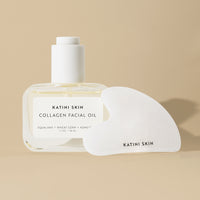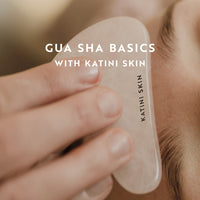 WHAT IT'S GOOD FOR
This formula deeply hydrates and enhances radiance and firmness while reducing the visibility of scars and stretch marks. Infused with a calming aroma, it's perfect for all skin types, leaving the skin soft and rejuvenated.
Suitable for all skin types.
Enhance your skincare ritual with our high-quality jade Gua Sha. Paired with your favorite Katini Skin facial oil, it visibly lifts, smoothes, and strengthens your skin while promoting a radiant glow through improved circulation and optimal product absorption.
Start with clean, moisturized skin. Hold the curved edge of the Gua Sha against your skin and gently glide it in upward strokes across different areas of your face, like your jawline, cheeks, forehead, and under the eyes. This helps improve circulation, reduce tension, and promote a radiant complexion.
Use 2-3 times a week, and be sure to clean your Gua Sha tool after each use. Elevate your skincare ritual with the Katini Skin Jade Gua Sha for a natural, soothing, and rejuvenating experience.
Key Benefits
Improved Circulation, Facial Contouring, & Improved Skin Health
Suitable for all skin types.
Our Quality
Katini Skin is committed to a responsible and sustainable path. Nature provides, so we have to protect and support the natural world with ethical best practices. We choose suppliers based on their sustainability credentials, that are fair-trade certified, vegan and cruelty free. We seek wild harvested ingredients whenever possible. Katini Skin is deeply committed to positively impacting the natural world and considers every step must be carefully placed, from sourcing, production and packaging, to ensure we have a sustainable strategy.